We are Good Day Charters.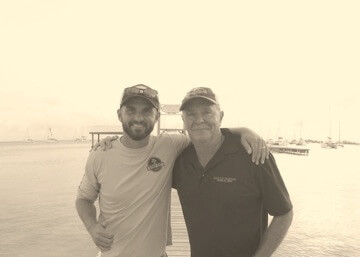 Good Day Charters was founded in 2007 with an 18' powerboat named Striper, that father Stan and son Dusty trailered across the country from California to Florida, finally shipping it down to the Virgin Islands. The dream of starting a boat charter and boat rental business in the Caribbean started off after visiting St. Thomas during a cruise a few years earlier. Stan told Dusty "Son, we could actually move here one day and start a private boat rental business". Dusty was of course, all ears. The entire family was and got so excited that one day they made their move. The Good's packed their belongings, said goodbye to family and friends, and jumped on a plane to begin their paradise adventure.
Their dogs came along, their summer clothes came along and their vision of a dream did as well. Stan and Dusty who already had many years of boating experience in the Pacific ocean enrolled in the St. Thomas Captain School to achieve their U.S. Coast Guard captain's licenses. They started boating around all the U.S. and British Virgin Islands researching the top spots to show future guests. A short time later they were ready to start Good Day Charters private boat rental service.
In the beginning it was not easy, Stan and Dusty walked the cruise ship docks every morning, doing their best to drum up business. "Who wants to go private boating, snorkeling, beach hopping, sightseeing in paradise with us? Who wants to go to Soggy Dollar and drink a world famous painkiller rum drink?". Yes, that is how it all began.
Almost a decade later Good Day Charters is still a family owned and operated business that has grown to be one of St. Thomas' and St. John's highest rated and trusted boat charter companies.
"When you go boating with us, we want you to feel that you are a part of our family while experiencing the amazing sights that the Virgin Islands have to offer. The happiness, smiles and wonderful memories the Virgin Islands bring to our guests is something we will never take for granted. Thank you for choosing us, thank you for trusting us and thank you for helping us pursue our passion and our dream."
- Captain Stan and Captain Dusty Good
Our Captains
A boat is easy to find down here in "boater's paradise" and many of our competitors have similar boats to ours.
Our five-star rated team is what makes Good Day Charters the best boat rental service in St. Thomas and St. John. Second to none, they are what separates us from the competition. The Good Day Charters team will ensure you have the best day of your vacation while maintaining safety and fun when navigating the beautiful Virgin Islands! We love what we do for a living and appreciate every day on the water with our guests. This is truly, "Your Boat, Your Way, Your Day"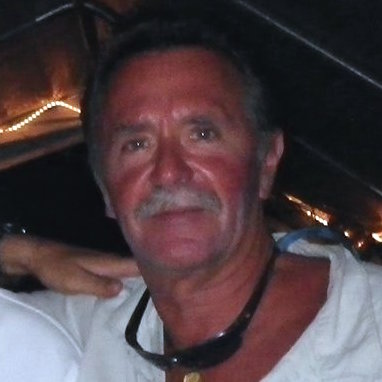 Captain Stan
"This was our fourth charter on St. Thomas and Good Day Charters tops them all. Captain Stan was awesome making sure we saw everything we wanted to see and that we stayed ahead of the crowds. (It can get busy at Customs). The boat was meticulously clean, well maintained and very comfortable. Stan had organized every aspect of the day all the way to our pizza visit at our final snorkeling stop. With eight years' experience running Good Day Charters, Captain Stan ensured we had the best boat, the best charter company, and the best Captain in the islands – bar none" Jay C. -Texas
---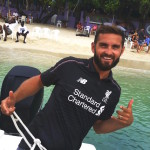 Captain Dusty
"My family had an absolute blast while out with Captain Dusty and Good Day Charters. The boat was perfect for our group and his knowledge of the area was impressive. More importantly Dusty knew how to navigate things like when to stop at customs on a BVI island tour to avoid lines and maximize our time on the water. All in all the highlight of our trip!"
John J.-Chicago
---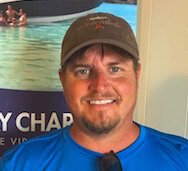 Captain Sheldon
"This was by far the best part of our trip to St.Thomas! Sheldon made us feel extremely welcome and like we had known him our whole life from the second we stepped on the boat! He suggested all the best places to visit and he delivered! " Sandy M. -New York
---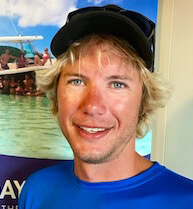 Captain Spencer
"We decided to go on a BVI tour with Good Day Charters, Spencer is a great captain! He knew all the great spots to hit in order to save time for us to maximize on the amount of fun we had. He took us to The Baths, Indians and Willy T, it was an unbelievable experience. I highly recommend this company for your daily charter, whether you want to stay local or go to the BVI! Boats were super clean and well maintained. Chapeau bas Spencer!!!" Rus T -North Carolina